Testimonials
If work ethic and creativity are the keys to success, then I'm confident that you will be a big winner. Additionally, your commitment and perseverance in your endeavors is something to be admired.
– Sig Rogich, former aide to president George Bush
---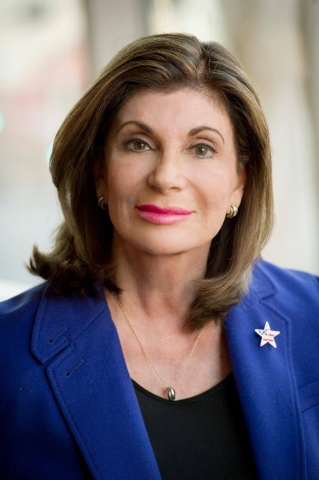 He is at the very top of his field, respected and admired by all who know him. He has reached the pinnacle of his profession by working harder than anyone I have ever met. Hard work coupled with a strong sense of ethics, a great loyalty to his clients, and a passion for what he does makes him unstoppable and unbeatable…Tom's knowledge of the political system, his contacts in the business community, his grasp of issues, his confidence in the people and companies he represents, and his joy in successfully representing his clients, make him priceless.
– Congresswoman Shelley Berkley
---
"The night before the filing deadline, my husband and I met with Tom with the idea that I would run for judge – but with no idea what that process entailed. By the time we walked out of his office, we had a plan. We knew Tom had an amazing reputation as a campaign manager, and over the next 11 months we learned first-hand how he earned that reputation.
Whenever we had questions, Tom had the answers – and the answers were immediate. Tom was in constant contact with us. His political savvy, contacts and campaign experience were invaluable. I cannot thank Tom enough for his guidance and support."
– Judge Mary Kay Holthus, Clark County District Court, Department 18.
---
There are so many things that you look for in a political consultant: intelligence, experience, integrity, loyalty, and a ferocious work ethic. The good consultants will have some of these characteristics; the great ones will have them all. Tom Letizia is truly one of the great ones. His leadership and devotion to my race was the driving force that pushed my campaign across the finish line.
– Victoria Seaman
Las Vegas City Councilwoman, Ward 2
---
"There are those people in life who you meet and almost instantly feel the charisma and the connection. Then there are those who, on top of that, are so experienced, engaging and competent you feel at peace handing over a huge responsibility in a major life decision. In my life, Tom Letizia checks both boxes.
When I decided to run for judicial office in Las Vegas, Nevada. I met with Tom to discuss the landscape, the options and his potential role as my campaign manager. His reputation was and is stellar. I needed guidance and was looking for someone who was ready and willing to live the day-to-day experience with me and my family. After our first meeting, I knew Tom was absolutely the man for the job.
As the campaign began, it was clear Tom was an experienced professional that knew what I was up against and had the insight and confidence to help me achieve. Tom's approach and experience kept me grounded under the pressures of campaigning. He lived every moment of the campaign alongside me. At crunch time, in the weeks, days and hours leading up to the primary election, Tom was a tireless worker, advocate, teammate, mentor and friend. It was his guidance, campaign management and strategy that helped me to achieve the greatest goal in my professional life – serving the citizens of Las Vegas as the Judge in Las Vegas Justice Court Department 15."
– Judge Melisa De La Garza
---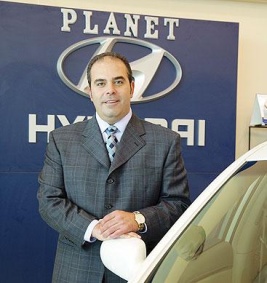 Tom Letizia handled my Hyundai store when I built the store in 2001. In just 3 years, we became the #1 Hyundai store in the world. Tom has continued to handle my Nissan store since we opened, where we have been the #1 Nissan store in the west for several years. Tom Letizia is a guy who gets the job done.
– John Staluppi, Owner of several dealerships
---
Our first store was Planet Hyundai, the store at that time was suffering from a negative image, our first thoughts were to change the name, however Tom convinced us that he would be able to turn this around, needless to say he did just that, and helped the store to be in the top ten in volume nationally. Our second store was a closed Hyundai point, truly a startup; Tom was able to develop an approach, which took a closed point from zero sales, to a top 30 store nationally…in my 40 years in this business, I have never met a more honest, loyal person. I would highly recommend Tom and his team.
– Don Tamburro, CEO Tamburro Management