Letizia Agency's work spans over 4 decades.
It began in the early 70's when television was fighting for recognition as a viable media outlet for advertisers. Early advertising was limited to a handful of traditional ad mediums, many years before digital media. Letizia has always embraced the most effective media tools available to marketers, from earned media to multi-media campaigns. Each Letizia client has utilized the most effective media outlets to bring the best desired results. Here are a few of the many successful Letizia projects.
Eglet Adams is one of the most successful and well-respected personal injury law firms in the United States. Letizia has represented this prestigious firm for over a decade leading the firms' public relations endeavors:
ROUTE 91 LITIGATION
The tragic October 1, 2017 Route 91 Harvest Music Festival crisis in Las Vegas, was the deadliest mass shooting committed by an individual in the United States. Eglet Adams represented over 2,500 of the 4,400 plaintiffs. Letizia handled the PR for this international story from the beginning to the final settlement.
OPIOID MANUFACTURERS
The law firm filed suits against the opioid manufacturers and distributors in every municipality and county in Nevada, along with the State of Nevada. Letizia covered each filing to get the word out to media. 
PEOPLE'S REPUBLIC OF CHINA
In March of 2020 the firm filed a complaint in the United States District Court alleging that over 1 million US small businesses were forced to close or reduce operations in a class-action suit on behalf of 32 million small businesses, seeking damages that the People's Republic of China engaged in a cover-up of the outbreak of Covid-19. Letizia handled this matter world-wide, beginning with the press conference, to coordinating hundreds of world-wide interviews.
6 Goodman races all victorious spanning a quarter of a century.
OSCAR GOODMAN
It was a remarkable journey for the once famous mob lawyer, going back to 1999. When Goodman decided to run for Mayor of Las Vegas, nobody thought Oscar Goodman could win, especially when the top newspaper in the state the Las Vegas Review Journal ran an editorial the weekend Goodman announced with the headline "Anybody but Oscar." The field consisted of 18 candidates, including well-respected political office holders, developers and high-profile notables. Every top Political Consultant was representing the favorite anointed candidates in the race, except Tom Letizia, an old friend of Oscar Goodman. Tom Letizia assembled the team and In the end Oscar Goodman won the race by beating all 18 candidates in a landslide, raising an unprecedented 2.1 million dollars, a record that still stands today. It was a mass media campaign, featuring strong effective television. Goodman went on to win two more elections before ending his term in 2011. Letizia represented Goodman in each of his three elections.
CAROLYN GOODMAN
Looking to continue what Oscar started Mrs. Goodman decided to run in 2011. Carolyn Goodman would face two well-known county commissioners, who never lost an election, a self-funded billionaire and a host of other notable candidates. Carolyn through television, mail, radio and print and a massive war-chest generated through aggressive fundraising, under Letizia's leadership went on to win her race by a staggering 20 points.
 In her second race in 2015, Carolyn Goodman would also face a tough election running run against her Mayor Pro Tem. Goodman won that race by 12 points in a 4-person race. In Carolyn Goodman's third and final election she coasted to victory with 83.5% of the vote in a 7-person race. Letizia handled all three of Carolyn Goodman's races, utilizing television, mail, heavy grassroots and digital.
Client:  Judicial Candidates
It was the year of the pandemic election. Candidates had to change the way they campaigned. There would be no in-person events, for half of the year no fundraising. Debates and events were held virtually. Candidates had to be trained to campaign in a new way, to become the best virtual candidates they could be.
JUDICIAL WINS IN 2020
The digital era of campaigning would take center stage. Messaging would change, as candidates would focus their efforts on giving back to the suffering community. Call-time for fundraising, when it became safe to once again raise money, would be done with Letizia leading the process on Zoom face to face with his candidates and calling contributors 8 hours every day. In the end, candidates managed by Letizia were victorious in 12 judicial races. 8 new judges were elected to the bench. Letizia represented 4 Public Defenders, and each won. Additionally, 3 Letizia candidates beat sitting incumbent judges. Because television stations were suffering for business during this unprecedented time with casinos and businesses closed, Letizia seized the moment, when the county of over 2 million residents were all stuck in their homes and put 11 of his winning 12 judges on television. Purchasing airtime for a fraction of the cost. A combination of strong fundraising, smart media buying, and an abundance of digital ads enabled Letizia candidates to unprecedented victories.
In 2011 a new Hyundai dealer came to Las Vegas, seeking out Letizia for lobbying efforts to open a second store.
#1 HYUNDAI DEALER IN THE WORLD
Letizia was known for political campaigns, but what the dealer did not know was that Tom Letizia operated one of the largest retail ad agencies in Las Vegas. After the lobbying project was completed, Letizia was tasked to handle the advertising for this brand-new dealership. The dealership, quickly, after just 2 months open, became # 1 of the 3 Las Vegas Hyundai dealerships. Then after just 4 months, #1 in the west, after 6 months, #1 in its region. Then after a year, #1 IN THE WORLD!
This success story was observed by dealers across the U.S. and boosted the the Letizia Agency to become one of the largest automotive agencies in the U.S. obtaining over 150 car dealership clients. The agency parlayed that new recognition to then handle the Hyundai Dealers Association in 22 markets. THE ABILITY TO WIN BECAME A TRADEMARK OF THE LETIZIA AGENCY.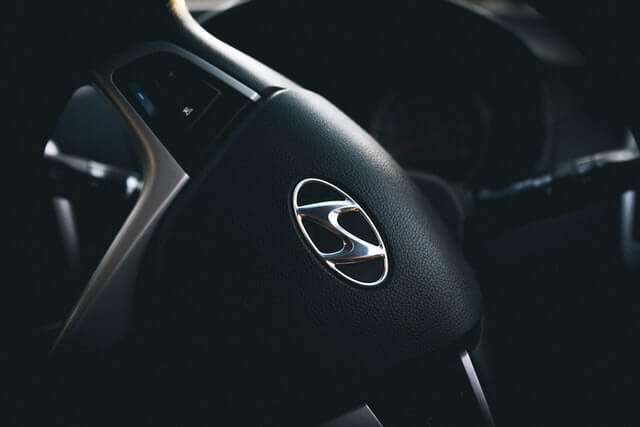 In 2017 prominent developer Yohan Lowie hired the Letizia Agency to handle public relations for his new 26,000 square foot Nevada Supreme Court building in downtown Las Vegas. Letizia would handle this entire public relations project for the developer, from groundbreaking to opening.
OPENING OF THE SUPREME COURT BUILDING
Letizia would even utilize his master of ceremonies skills acting as the MC for the event that had every single elected dignitary in the state present, from local elected officials to the Governor and the entire Nevada State Supreme Court. Letizia was tasked to secure attendance for the officials, along with utilizing the agencies massive list of who's who in Nevada to make this one of the biggest events of the year.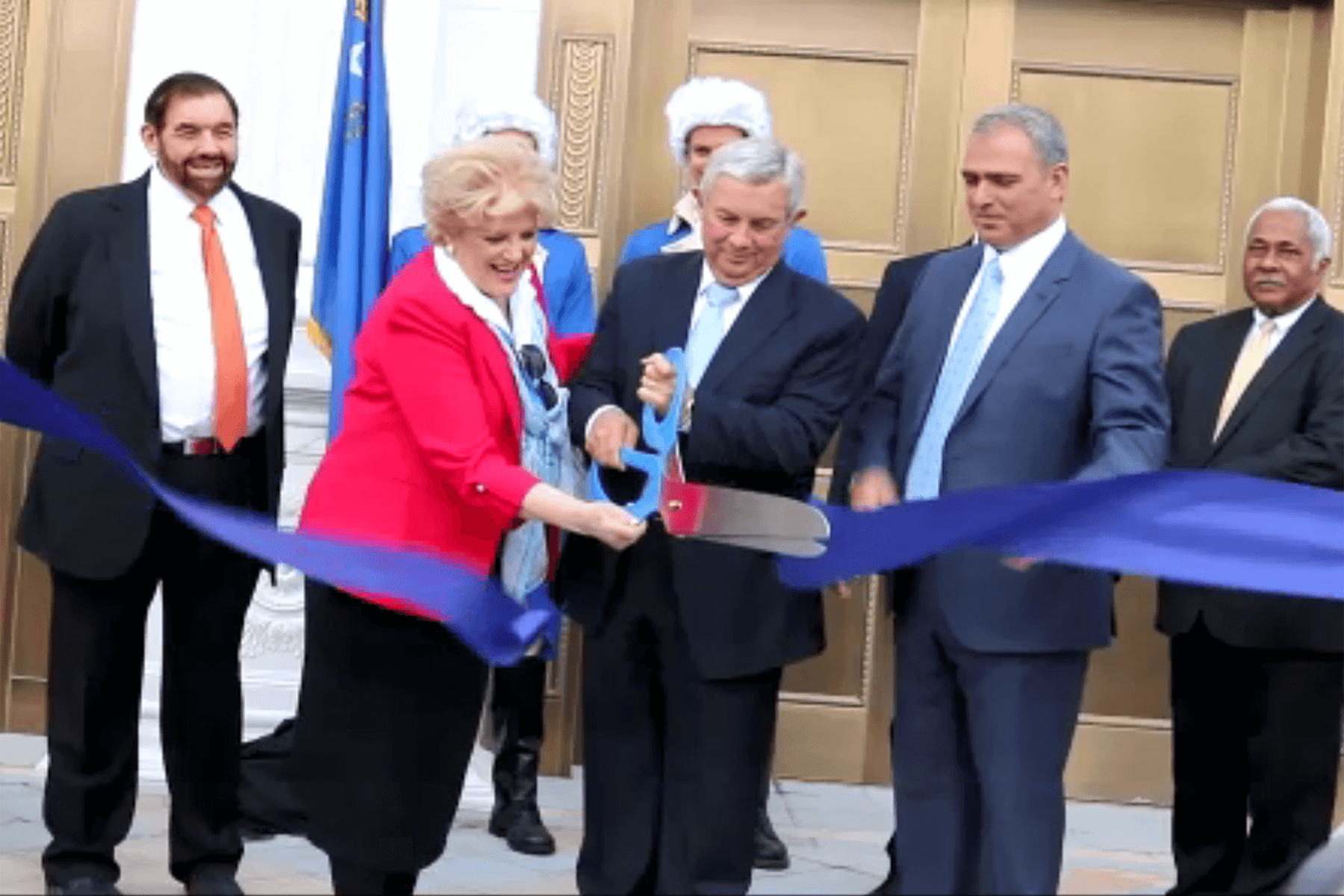 Making a difference when it matters.
We create winning campaigns.
Own the Conversation. Deliver results.
Harnessing the power of public opinion.