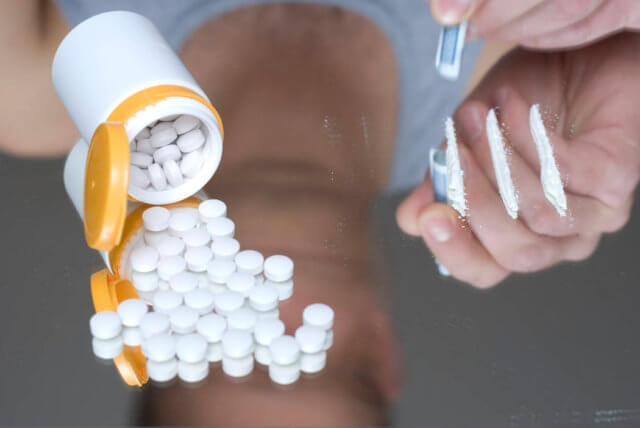 The Clark County Commission and District Attorney Steve Wolfson made a courageous decision recently, filing suit against opioid manufacturers and distributors amid the opioid crisis. Dozens of cities and counties around the country are attempting to recover the enormous resources they have had to expend in response to this epidemic.
In the late 1990s, the pharmaceutical manufacturers began a multi-prong campaign to dupe the public, as well as the medical community, into believing that these new "wonder pain pills" could be used to treat people with chronic pain. The goal was to mislead the general public and the prescribing doctors to believe that these new opioids were the "gold standard of pain medication and were not addictive."
This strategy by the opioid manufacturers led to the largest drug addiction problem in U.S. history, while making the drug companies tens of billions of dollars in profits. Today, 2 million Americans are addicted to prescription opioids.
There has been a 400 percent increase in opioid prescriptions sales since 1999, without an overall change in reported pain. There were more 259 million prescriptions for opioids in 2012 — more than the number of adult Americans. Of the Americans addicted to heroin, 80 percent of them started with an addiction to prescription opioids.
The cycle is such that the patients are prescribed opioids and subsequently become addicted. Once those users' prescriptions dry up, they turn to the streets to obtain black-market prescription opioids. Since heroin has the same chemical compound as prescription opioids and is much less expensive, they eventually turn to heroin.
This scourge has cost our country's counties and cities hundreds of billions of dollars over the past two decades, overburdening their budgets and draining their resources. Our criminal justice system has been strained to the breaking point dealing with this epidemic. These valuable resources should be available to benefit the citizens of Nevada's counties in many other productive ways rather than in response to the opioid epidemic.
Currently, 175 people die every day in America from a prescription opioid or heroin overdose. In November, the president's economic council reported that this epidemic is costing our country more than $500 billion every year.
One of the biggest growth industries in our country is drug rehabilitation centers, and there are still not enough of them to treat all the addicts. The $100 million expended for 2015 opioid-related emergency room and inpatient charges in Clark County could have been used to treat 4,200 addicted individuals in a 28-day inpatient rehabilitation program.
Clark County has retained the national law firm Eglet Prince to sue the drug manufacturers on its behalf. The law firm is undertaking all the risk. These drug companies have been sued more than 100 times around the country already.
It has been suggested that individual municipalities could undermine lawsuits by ongoing state litigation. However, there is no pending state litigation. The state of Nevada has not filed a civil complaint against these manufacturers and distributors of opioids. There is no question that the state has exclusive jurisdiction over the Medicaid dollars expended, as well as the Nevada statutory Deceptive Trade Practices Act. However, cities and counties have their own separate claims for the costs expended by their criminal justice systems.
Some will remember when Nevada stayed on the sidelines during the tobacco litigation in 1998 — a case that led to 46 states settling for $206 billion. When the dust settled, Nevada received less than $1.2 billion. Conversely, Mississippi filed its own lawsuit and ended up getting $4.3 billion. Minnesota filed its own lawsuit and settled for $6 billion and receives an additional $200 million annually in perpetuity.
Upon receipt of a settlement or judgment favoring the cities and counties, the allocation of those funds will be up to the sole discretion of the individual counties and cities. We hope these governments will be able to provide the social services and access to rehabilitation to solve the problem and prevent future damages. Now is the time to take action to cure this problem.
Tom Letizia is a longtime Las Vegas political consultant and public relations executive who owns Letizia Agency. He is also a consultant for the Eglet Prince law firm.
https://www.reviewjournal.com/opinion/clark-county-correct-to-go-after-drug-makers-for-their-roles-in-opioid-crisis/