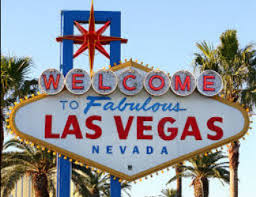 If I were a gambling man, I'd be betting on Vegas right now. As we are about to experience unprecedented growth. Las Vegas has finally made it into the big leagues. Many of us old timers, who grew up in a major market, always felt the only thing missing in Las Vegas was a major-league sports team and now we've got 2 – NHL and NFL and this is only the beginning.
This is big folks! Las Vegas is about to explode and grow to the next level. Just watch and see this gigantic transformation develop in and around our city. I expect NBA and MLB to follow the Raiders within the next 5 years. We came close to getting a major-league team a few times. Back in the early 2000's, the Oakland A's were looking for a home and Vegas was at the top of the list. Then, in 2004 when the Montreal Expos were facing bankruptcy seeking a city, Las Vegas was in the top 3, losing to Washington and the now Washington Nationals, because Washington, D.C. was willing to provide public financing. Many of you may remember in '83-'84 when the Utah Jazz played 11 home games here at Thomas and Mack and they even considered leaving Utah at that time. That was then, we've grown up and we can handle MLB and NBA today.
Having a team is great for our city in so many ways, including what it will do for our economy. The jobs will be plentiful, ancillary businesses will benefit, including restaurants, lodging facilities, and most important CONSTRUCTION.
Growth brings more growth and Las Vegas is back on the upswing. The dark days of the national recession are now behind us and Las Vegas will again emerge as the big winner. This is an exciting time to be here in this great town and the best is yet to come. Recent Census data tells us that we are at a 5-year high in people moving to Nevada. We are entering a new era in Las Vegas as our population nears the 2.2 million mark, I expect that to skyrocket and hit 3 million in the next 10 years. Good for jobs and our economy.
What makes our city great is our entrepreneurs – We are fortunate to have some of the greatest minds in the world here in Las Vegas and here's the good news, they are ready to ready to double down and bet on Vegas.
http://www.thenowreport.vegas/article/uncategorized/bet-vegas-city-roll/