WILL NEVADA FINALLY HAVE COMPETITIVE SUPREME COURT RACES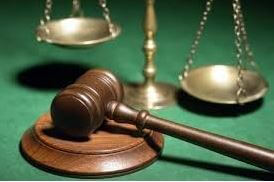 Nevada has eleven judicial districts making up the state's general jurisdiction courts. These district courts serve Nevada's 17 counties. The 11 Judicial Districts are served by 82 District Court judges who serve their elected counties but have jurisdiction to serve in any district court in the state. The Supreme Court of Nevada is the highest court in Nevada.
It is rare when our Supreme Court Justices draw opponents when running for re-election, but 2018 may be different. Two Justices plan to retire – Chief Justice Michael Cherry and Justice Michael Douglas – while newly appointed Justice Lidia Stiglich is up for her first election.  This creates the possibility of three contested elections for the first time in many years.
Supreme Court races, being state-wide races require far more money than state court races, which generally average between $200,000 – $300,000 for a contested race. A Supreme Court race can easily cost more than a million dollars, requiring candidates to purchase expensive TV advertising in both Reno and Las Vegas. Plus, the need to make an impact in rural Nevada could often-times be the difference of winning and losing in a close race.
There are seven Nevada Supreme Court Justices who are elected to six-year terms in officially nonpartisan elections. Justices are not subject to term-limits.
The early favorites include Appellate Court Chief Judge Abbi Silver, who was appointed to the Court of Appeals, Department 3, by Governor Brian Sandoval in December 2014. In January of 2017, Governor Sandoval swore Judge Silver in as the first female Chief Judge of Nevada Court of Appeals.  Judge Silver is not likely to draw stiff opposition, having grown up in Boulder City and graduating from Clark High School, Silver should raise the necessary funds to scare off any likely opponents.
The other likely open seat favors Judge Elissa Cadish, who was appointed to the court in 2007 by Governor Jim Gibbons. She ran unopposed for re-election in 2014, winning a new term that expires in January 2021. Cadish was nominated on February 16, 2012 by President Barack Obama to a seat on the United States District Court for the District of Nevada. Amid controversy, Cadish withdrew her nomination in March 2013.
Justice Lidia S. Stiglich was appointed to the Supreme Court of Nevada by Nevada Governor Brian Sandoval in November 2016. Prior to her appointment to the Supreme Court, Justice Stiglich was appointed District Court Judge of the Second Judicial District Court by Sandoval in 2012 and was subsequently retained by voters in 2014.
Will any other names surface this summer for the Nevada Supreme Court? Will this next election be any different than past Supreme Court cycles? Stay tuned, 2018 Supreme Court races could soon get very interesting.
http://www.thenowreport.vegas/article/uncategorized/will-nevada-finally-competitive-supreme-court-races/