WARD 6 CITY COUNCIL RACE COULD BE LOADED WITH ACTION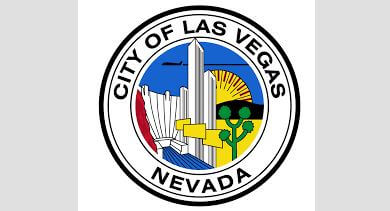 2016 may have been the most talked about election year in history. It was a year none of us will ever forget. But, just when you thought the elections were over, here come the city elections. City elections always take place in odd years for local government, such as mayors, councilmen and city judges. 2017 municipal elections will take place April 4 for the primary and June 13 for the general election. If any candidate receives 50% plus one vote, they are automatically declared the winner.
Filing begins January 24 and lasts for 2 weeks, as names are now beginning to surface. There are a couple of big Las Vegas City Council races starting to gain attention, with the biggest being Ward 6, soon to be vacated by Councilman Steve Ross who will be termed out. Kelli Ross, the wife of the current councilman has been raising money for some time now and early expectations had many political experts picking her as the easy winner. But, in the last month a couple of formidable opponents have thrown their hat in the ring to make this race one of the most competitive of this cycle. Enter Former Nevada Assemblywoman Michele Fiore and Chris Garvey, a Clark County School Board Trustee.
Fiore, who gained national notoriety in the Nevada Legislature by loosening legislation for gun laws, co-sponsoring bills authorizing the storage and carrying of firearms made headlines when she headed to the Bundy ranch to offer support for the ranchers in 2014. The colorful Assemblywoman, coming off a loss finishing a distant third in her recent run for Congress is outspoken and has a great deal of support in Ward 3, which overlaps with the Assembly district she represented.
Garvey was elected to the Clark County School District Board of Trustees in November 2008 and is a native Nevadan. Garvey knows grassroots campaigning and with a low turnout expected to be no higher than 12%, a good ground game could turn out to be what it takes to win this race.
Ross has the advantage of name ID. With her husband having been in office for 12 years and having been on the ballot in 4 regular elections and a recall election, also knows grassroots and has assembled a top notch political team who specializes on low turnout elections. Three strong candidates so far will make this race perhaps one of the most competitive in this year's city elections. No predictions yet, but expect to see plenty of fireworks soon in this race.
http://www.thenowreport.vegas/article/uncategorized/ward-6-city-council-race-loaded-action/