SHOULD WE MOVE MUNICIPAL ELECTIONS TO EVEN NUMBER YEARS?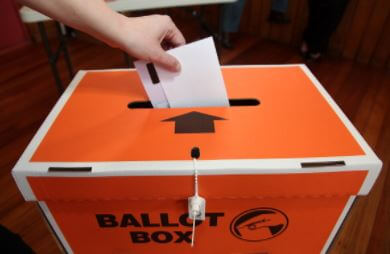 It seems like after each municipal election there is talk about moving these races to even number years when more people vote. With only 8 1/2 percent of eligible voters showing up Tuesday, it's no wonder that outcry is getting louder.
Why is it that people don't vote in municipals? When you really think about it, municipal elections have more of an effect on your daily life than what's happening in Washington D.C. Potholes in your neighborhood, zoning laws and regulating building permits are a lot closer to home than fixing healthcare or funding wars 10,000 miles away. But, when you analyze it, voters are not motivated to turnout in city races for a variety of reasons:
#1. Voters are tired – After going through the most contentious election in our history in 2016, the average person was simply worn out by June of this year. To think of more politics was unthinkable for most people.
#2. City elections always take place when the legislature is in session. So, a lot of the media is more focused on new laws being passed, than muni elections, except for mayoral election years.
#3. Municipal election candidate budgets are far less than those who run for county offices. For example, in their last County Commission races:
Steve Sisolak raised $1.5 million
Chris Giunchigliani raised almost $800,000
Marilyn Kirkpatrick nearly $800,000.
Comparing those numbers to the recent City Council races in 2017:
Michelle Fiore raised $474,000
Bob Beers $399,000
Steve Seroka $272,000.
And, when you take judge races going back to the last big District Court races:
Douglas Herndon raised almost $400,000
Rob Bare $355,000
Eric Johnson raised a whopping $402,000 (2016)
When you compare those numbers with the recent Municipal Court Races:
Cara Campbell led the pack with $177
Cedric Kerns, who only had a primary $145
Susan Roger who did not have an opponent raised $77,000.
So, when you look at the money of county vs. city elections, you can see that the expenditures are double in country races and even as much as three times more in some cases.
Here is why I believe we should keep the county and city races separate. Of the 44,835 voters who showed up on Tuesday, I can guarantee you, those voters knew who they were going to vote for and why they were voting for that person. City elections bring out a much more informed voter.
I also believe, if the Municipals compete with the County elections, they will be at the bottom of the ballot and because of all the fundraising that takes place during an even year election, city races will not be able to raise enough money to stand out and get their message out. It takes money to run elections and city races need to stand out. Keep municipal elections in odd years.
http://www.thenowreport.vegas/article/uncategorized/move-municipal-elections-even-number-years/