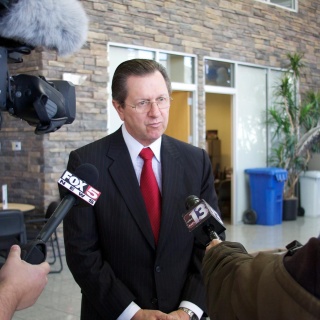 Crisis Communication Las Vegas
Many PR companies are great at sending out press releases and contacting media for the next big event. If that's what you are looking for, then don't hire us. But, if you have a PR crisis and need answers quickly and need someone to handle the media, then you need to call us. For 40 years, we have handled high profile personalities, hard hitting issues and important concerns that need professional clarification. Tom Letizia is a pioneer of the media and has been offering media training to his agencies clients daily.
Tom Letizia has acted as a spokesperson, master of ceremonies and media communicator for many companies large and small, since the 70's. Tom has handled breaking news stories for worldwide news events.
Your name and your reputation is everything and you need to protect it. The Letizia Agency can handle your needs from a fast suppression of negative search listing to a full blown media tour. With the advancement of the internet and social media usage. We will combine a combination of aggressive SEO with our ability to work with media influencers to get the desired positive result required.
In today's 24/7 world of digital and social communication, where everyone is a potential conversationalist, network and influencer, small problems can become big problems in a matter of minutes. Tom Letizia has been guiding high profile clients for nearly 40 years. Knowing what to do and how to do it, requires the most skillful techniques to create the desired result.