NEVADA SENATE NEEDS TO APPROVE SB-26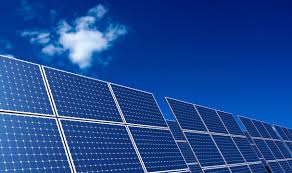 Mark Hutchison has introduced legislation in the State Senate that could haves a dramatic effect on our economy. The bill SB-26 directly combats the Boycott, Divestment, and Sanctions (BDS) Movement and its global network of individuals and organizations who aim to isolate Israel politically, economically and culturally. The vitriol of those who support BDS goes beyond simply severing business ties. It also calls for the boycott of Israeli academics, cultural figures, and businesses, based solely on the criterion that they are Israeli. As such, it is widely seen as being discriminatory. Furthermore, as the BDS singles out and demonizes the world's only Jewish state, and in practice often targets Jewish supporters of Israel, it has also frequently been described as anti-Semitic.
For that reason, sixteen U.S. states, as well as Congress, have passed legislation aimed at combating BDS.
This Legislation, SB26, seeks to ensure the State of Nevada is not a party, with taxpayer funds, to any discrimination in a state-awarded contract. SB26 also seeks to further Nevada's longstanding, deep, and broad economic and business partnerships with Israel, something that BDS would directly harm. THIS IS about opposing discrimination and encouraging job creation, investment, and economic opportunity.
To be clear, this bill does not affect anyone's First Amendment Rights.
It also doesn't increase any kind of burden on the state in either administration or enforcement. Nor does it impinge on American foreign policy, any potential peace negotiation, or federal prerogatives. SB26 is very simply this: a statement that Nevada will not be a party to, discrimination in state contracts.
It says Nevada won't use public dollars to fund discriminatory action that discriminates on national origin.
In addition, SB26 aims to cement – and even strengthen – Nevada's business and commercial partnerships with Israel.
Nevada is the first State to sign an MOU with Israel specifically on Water-Tech. Israel has solved their water problems and Israel is now water positive. Nevada is the only state to sign an MOU with Israel with the Governor's WaterStart program. Nevada someday hopes to be water positive.
Just this year the Ashalim Solar Power Plant, the world's 5th largest, went online in Southern Israel. That plant was developed in partnership with BrightSource Energy – the very same firm that was instrumental in the development of the Ivanapah Solar Plant.
BDS will simply cause Israelis and their businesses to take their business elsewhere.
Conversely, by denying state contracts to any business or entity that engages in BDS against Israel or Israelis, SB26 will send a strong message to Israeli companies, researchers, academics, and businesses that Nevada is open for business.
http://www.thenowreport.vegas/article/uncategorized/nevada-senate-needs-approve-sb-26/