LAS VEGAS' PRO-GROWTH ATTITUDE STILL FUELED BY LOW TAXES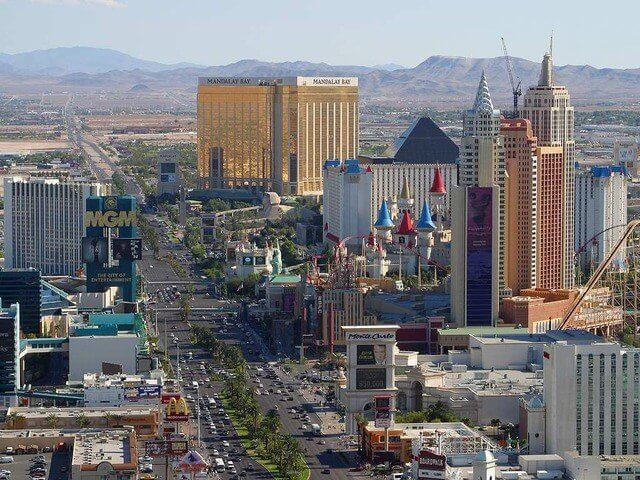 Since moving here in 1971, I've been a pro-growth Las Vegas cheerleader. Even back then, with just 250,000 residents, Las Vegas had that WE-CAN-DO attitude. That's why Entrepreneurs always looked to Vegas as a place that would provide a good ROI. Generally, investors look at cities that offer strong tax advantages. As our great entrepreneurs have done going back to the 40's – Bugsy Siegel, Howard Hughes, Benny Binion, Sam Boyd, Bill Bennett, Jackie Gaughan and Kirk Kerkorian. As well as our two greatest entrepreneurs of today Steve Wynn and Sheldon Adelson they were all willing to put it all on the line and wager on Las Vegas, which in turn has created thousands of jobs and the foundation to allow us all to grow.
The foremost justification that motivated these great minds to invest in Las Vegas has always been spurred by our advantageous tax climate. With the absence of several taxes, which has made Las Vegas one of the best places in the country to do business.
Las Vegas tax breaks include:
No business income tax
No personal income tax
No franchise tax
No gift tax
Low property tax rates – paying only $1.15 per every $100 of assessed property value, a rate lower than most U.S. cities. Entrepreneurs love to invest in tax friendly cities.
Growth is good for all of us. It's the driving force that has elevated Las Vegas to where it is today, making us one of the fastest growing cities in the nation once again.
When I was a young TV advertising salesman back in the 70s, I always jumped for joy when I saw a new business open. That always meant another potential prospect. That spirit of growth is back once again, giving all our families a chance to live the American Dream.
Entrepreneurs are fueling the growth from startups and new major strip projects, like Resorts World on the former Echelon site by Genting. Alon, being developed across from the Wynn by a group of developers. And Paradise Park, a Wynn project planned for the golf course behind the Encore. Not to mention the unprecedented growth North Las Vegas is enjoying in the Apex Industrial Park with major players like Faraday Future and Hyperloop technologies currently under construction.
This is a great time to be living in Southern Nevada – there's no stopping us now. But, let's also keep "the "goose that's laying the golden eggs" LOW TAXES. And, let's continue our economic diversity in growth sectors like water technology renewable energy and information technology. Couple that with our main industry gaming and hospitality and that bright light will continue to shine on Las Vegas.
http://www.thenowreport.vegas/article/uncategorized/las-vegas-pro-growth-attitude-still-fueled-low-taxes/