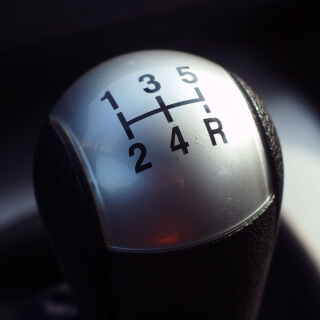 Automotive Advertising & Digital Marketing
Tom Letizia is one of the most recognized and highly acclaimed auto marketing and advertising experts in the nation. His agency career spans 5 decades, going back to his early representation of car dealers in 1972. Tom Letizia has always said, "car dealers are my favorite clients, because they all love good promotions." While the automotive business has changed dramatically over those 40 plus years Letizia has been representing dealerships, the one thing that has remained consistent is the importance in generating solid, qualified impressions.
In the 70's, an agency's primary tactic to reach car buyers was the local daily newspaper. In those years 70% of a budget went to the paper and the remaining 30% would go to radio. In the 70's dealers were just beginning to experiment with TV and by the end of that decade, many were using it. "When I started, my ad agency, we would find out how much we needed to spend in the newspaper, then whatever was left over would go to radio. TV took some salesmanship back then convincing dealers to spend money on television. This was mainly because most of the dealers had not used TV and did not have a comfort level in the early 70's," concluded Letizia.
When the 80's began, the dealership mix was a combination of radio, TV and newspaper and continued until the new millennium, when all of a sudden dealers started thinking digital. In the last 5 years, digital budgets began to exceed all traditional media and quickly became the new way dealers would sell cars. Newspaper spending began to decline around 2007 and continues to drop annually, so much so, that many dealers have cut their newspaper budget completely and now employ a strong digital team.
As an old traditional guy, Tom Letizia spent 10 years learning the digital business. Much of this was trial by error, until Letizia found the right formula the Letizia Agency now utilizes. Now Letizia and his team work with 100 of the finest digital marketing and advertising specialists in the world. Don't make the same mistakes Tom Letizia made in finding the right avenue for automotive digital marketing. The Letizia Agency will find the appropriate digital component and the correct budget for the desired platform needed for your dealership. The Letizia Agency has watched sales increase through digital strategy, and will show you how to use digital marketing with traditional marketing, and watch your business grow. Having represented hundreds of dealers nationwide, along with the Hyundai Dealer Association, Tom Letizia and the Letizia Agency will take your dealership to the next level.
Auto Advertising & Digital Marketing Services:
Search Engine Optimization (SEO)
Search Engine Marketing (PPC & SEM)
Web Design & Development
Social Media