How Political Campaigns Will Be Run And Won In 2016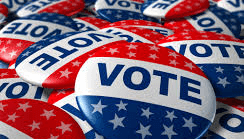 Campaigns just like the rest of the world are changing. I have been working on and managing campaigns since 1980 (over 100) and while some things have remained the same, a lot has changed in those 35 years. In 2016, I can assure you, more money will go to digital/internet advertising than ever before. We are already spending more time with our mobile devise (PDA) then we spend watching TV, listening to the radio or reading the newspaper. Mail continues to decline and is simply a waste of money. Robo calls sometimes do more damage and irritate voters. The tired old Campaign Managers who think they are going to win elections with worn-out mailers and radio spots on stations that don't even reach your voters, will be out marketed by the new breed of digital campaign marketers. It's a new day and a new way to market candidates.
Today we have the ability to match voter data lists with digital marketing. While TV has always been the best tool to brand, you will see more Campaign Managers brand their candidates with video through selected URL's. We now have the ability to serve messages directly to party affiliation, gender, voting history and age. Before, it would cost us close to 50 cents to mail a piece to a targeted voter. Now through the digital media, we can reach our targeted voter at 1/10th that cost.
Budgets are always key in a political campaign and the efficiencies through the internet will far surpass the traditional methods of reaching voters. Even television will take a dramatic turn this election cycle. Satellite TV and cable have already developed technology to go directly to voters (story here). So now when we advertise on TV, we will no longer be looking as closely at gross rating points, as we will be looking at the voter we wish to reach.
If you are running for office and have not started looking at the technology available for your race, you are already behind. Call me on my cell anytime at 702-545-8777 or email me at Tom@LetiziaAgency.com and I will show you what digital/internet tools are available for your next campaign.