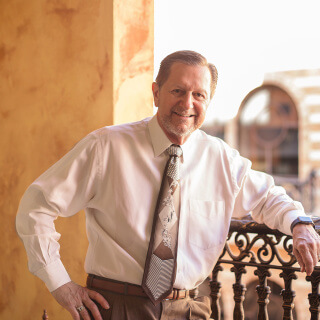 Company
Guiding political campaigns, nationwide ad clients, as well as PR events worldwide, Letizia is the longest operating PR, political and ad firm in Nevada, operating since 1974. Letizia has managed over 150 political campaigns, acting as Campaign Manager, Media Consultant and Chief Fundraiser. Tom Letizia is a former radio-TV owner/operator, former President of Roughrider Broadcasting and Nevada Hall-of fame broadcaster, who built and operated 2 Nevada radio properties. Additionally, Letizia was one of the founding partners of KAME TV in Reno, Nevada, Reno's first Independent TV station. Letizia started his ad agency at 24 years-old, a company Tom still manages today. Letizia combines political and PR campaign management, along with marketing expertise to provide winning results. Letizia has managed marketing budgets in excess of $35,000,000.
In 2020 the Letizia Agency managed the successful winning judicial campaigns of 8 new judges, in which 3 beat sitting incumbent judges. In 2020 the firm managed an unprecedented 12 winning judicial campaigns in all, more judicial wins than any political consulting firm in Nevada.
For the last quarter of a century, Letizia has run and won every mayoral race in Las Vegas, including 6 winning campaigns for both Oscar and Carolyn Goodman. Mr. Goodman shocked the world in 1999, as a political unknown winning in a landslide, to then being re-elected to an additional 2 terms. In 2011, 2015 and 2019 Letizia ran Carolyn Goodman's (the wife of Oscar Goodman) successful mayoral campaigns. In 2013 he managed the successful Mayoral campaign for the Mayor of El Paso – Oscar Leeser, who never ran for office, beat 7 opponents with 80% of the vote. In 2017, Tom co-managed North Las Vegas Mayor John Lee's successful bid re-election – Letizia has handled 8 mayoral campaigns winning all 8.
Letizia has managed Congressional races, Statewide and a number of local races. In Nevada courts he has handled Supreme Courts races, Municipal, Justice and District Court.
Tom also represents one of the nation's most successful and well-respected personal injury law firms Eglet Adams, handling world-wide public relations.
A founding Meadow's School Member, former Political Director of AIPAC and current Board Member of Friends of Las Vegas Metropolitan Police Department Foundation.