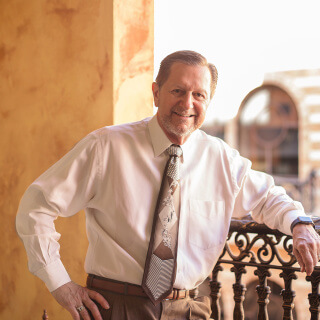 Company
Tom Letizia has been guiding political campaigns and PR clients since 1971. Over 150 campaigns, acting as Campaign Manager, Media Consultant and Chief Fundraiser. A former radio-TV owner/operator, Tom's background combines strategy, consulting, PR and broadcast expertise.
High-profile campaigns include 5 winning Mayoral campaigns for both Oscar and Carolyn Goodman. Mr. Goodman shocked the world in 1999 by winning in a landslide. In 11 Letizia guided Carolyn Goodman to the office her husband held 12 years. In 2013 he managed the successful Mayoral campaign for the Mayor of El Paso – Oscar Leeser, who never ran for office and beat 7 opponents with 80% of the vote. In 2017, Tom co-managed North Las Vegas Mayor John Lee's successful bid for re-election. Tom has handled 7 mayoral campaigns winning all 7. In 2017 Letizia managed the re-election campaign for Chief Judge Cedric Kerns Las Vegas Municipal Court. In 2016 co-managed the campaign for Harmony Letizia, Tom's daughter, who unseated an incumbent for LV Justice Court. In 2014, Letizia managed successful re-election campaigns for District Court Judges Doug Smith and Kerry Earley. In 2015 Letizia managed the successful re-election campaign of Municipal Court Judge Cynthia Leung. In 17 successfully represented Cara Campbell for Judge, who beat a sitting judge. Every race Tom has managed in Las Vegas Municipal elections he has won. Also in 17, Tom handled the successful campaign of Scott Black North Las Vegas City Council, beating a 2-term incumbent. In 2018, Tom was a Co-Campaign Manager in the successful RE-Election campaign of D.A. Steve Wolfson and also managed the Campaign for Melisa De La Garza, a first time candidate beating 3 other experienced candidates for Las Vegas Justice Court. Tom also represents Trial Lawyer of the year Attorney Robert Eglet.
A founding Meadow's School Member, Political Director of AIPAC and currently a Board Member of Friends of Las Vegas Metropolitan Police Department Foundation.