A HANDICAPPERS EARLY PREDICTION IN COMPETITIVE FIELD FOR NEVADA'S NEXT GOVERNOR RACE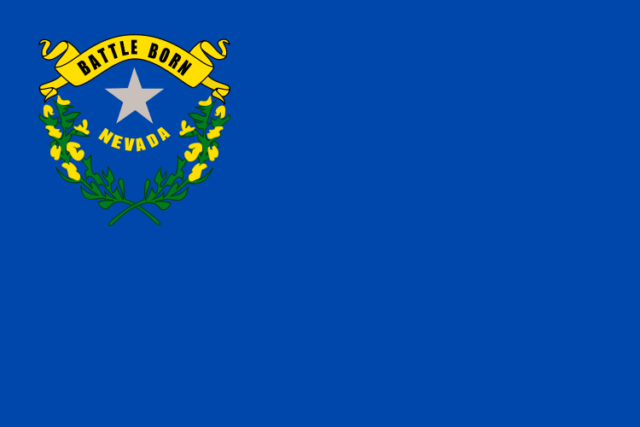 Nevada will elect it's 30th Governor in 22 months. Far from post time, the maneuvering for starting gate position is underway. With a wide-open field and some expected late entries political handicappers are already predicting early favorites. Foreseeing an election almost 2 years out, is as difficult as picking the winner of a horserace when you don't know the horses, but saddle up, I'm going to take a stab, with my early line, which will surely change before we come down the back stretch:
County Commissioner Steve Sisolak –  Close to $3 million cash on hand and money talks in politics. Current Clark County Commission Chair, former Regent, would be first County Commissioner elected governor and first Democrat since Bob Miller in 1999 – 7–1.
U.S. Senator Dean Heller – the early front runner, could win in a breeze if he wants it. Has perfect resume – U.S. Senator, Congressman, Secretary of State, Assemblyman, grew up in Carson City, lived in Nevada since 9 months old, been on statewide ballot and can raise tons of loot. 9-1.
Adam Laxalt –  Republican Attorney General rising star propelled by the 2014 "red wave." A purebred – grandson of former Nevada Governor/U.S. Senator Paul Laxalt and son of former U.S. Senator Pete Domenici. Favorite to win Republican primary, but on sloppy track in general will have difficulty getting crossover vote. Great closer 10-1.
Mark Hutchinson – Lieutenant Governor elected in 2014. Moderate Republican who will appeal to Democrats strong at 11-1.
Aaron Ford fast rising Democratic party star, becomes Senate Majority Leader this session. May consider a run for Attorney General instead of Gov. 25-1.
Others mentioned, but have not publically stated interest in running:
Former 3 term Mayor Oscar Goodman – All landslide wins. Ranked as most popular political figure. Pollster John Zogby had Goodman in dead heat in possible match-up against Heck and Cortez Masto for U.S. Senate. 15-1.
North Las Vegas Mayor John Lee – great political pedigree – Assemblyman, State Senator and Mayor. Just won the super trifecta for turning North Las Vegas around. 19-1
Clark County District Attorney Steve Wolfson Never lost an election – 22-1.
Economic Development Director Steve Hill – for his maiden race – tough track – 30-1
It's a high-stakes race and a crowded field, expect a fast track. Get your bets down, the flag is up and they will soon be off and running.
Full disclosure: The author of this story has represented Mayor Oscar Goodman and currently represents Mayor John Lee through his PR consulting business.
http://www.thenowreport.vegas/opinion/handicappers-early-prediction-competitive-field-nevadas-next-governor-race/