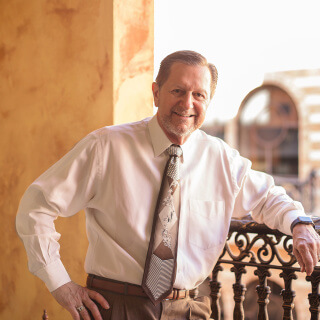 Company
Tom Letizia has been guiding political campaigns and PR clients since 1971. Over 150 campaigns, acting as Campaign Manager, Media Consultant and Chief Fundraiser. A former radio-TV owner/operator, Tom's background combines strategy, political consulting, PR and broadcast expertise.
High-profile campaigns include 5 winning Mayoral campaigns for both Oscar and Carolyn Goodman. Mr. Goodman a well-known mob attorney, shocked the world in 1999 by winning in a landslide. In 2011 Letizia guided Carolyn Goodman to the office her husband held 12 years, becoming the first woman in history to replace a spouse as a Mayor. Letizia managed and won Goodman's re-election campaign in 2015. In 2013 he managed the successful Mayoral campaign for the Mayor of El Paso – Oscar Leeser, who never ran for office and beat 7 opponents with 80% of the vote. In 2017, Tom co-managed North Las Vegas Mayor John Lee's successful bid for re-election. Tom has run 7 mayoral campaigns winning all 7. In 2017 Letizia managed the re-election campaign for Chief Judge Cedric Kerns for Las Vegas Municipal Court. In 2016, Tom co-managed the campaign for Harmony Letizia, Tom's daughter, who unseated an incumbent for LV Justice Court. In 2014, Letizia managed successful re-election campaigns for District Court Judges Doug Smith and Kerry Earley. In 2015 Letizia managed the successful re-election campaign of Municipal Court Judge Cynthia Leung. In 2017, Tom successfully represented Cara Campbell for Judge, who beat a sitting judge. Tom has won every race in Las Vegas Municipal elections. Also in 17, Tom handled the successful campaign of Scott Black North Las Vegas City Council, beating a 2-term incumbent. Tom also represents Trial Lawyer of the year Attorney Robert Eglet.
A founding Meadow's School Member, Political Director of AIPAC and currently a Board Member of Friends of Las Vegas Metropolitan Police Department Foundation. Tom is an advisor for the Nevada State Bar, ad council.
.